Ok, ok. Not the WW post I promised in the MN8 post, but the weather did not cooperate for t-shirt pics.
Besides, this super proud mama has to brag.
Bubby had his first Tiger Cub Scout meeting last night. I officially have a Boy Scout.
They made Halloween masks tonight. 374 is signed up to be his leader. Unfortunately he's currently the only Tiger. We are hoping for a few more sign ups!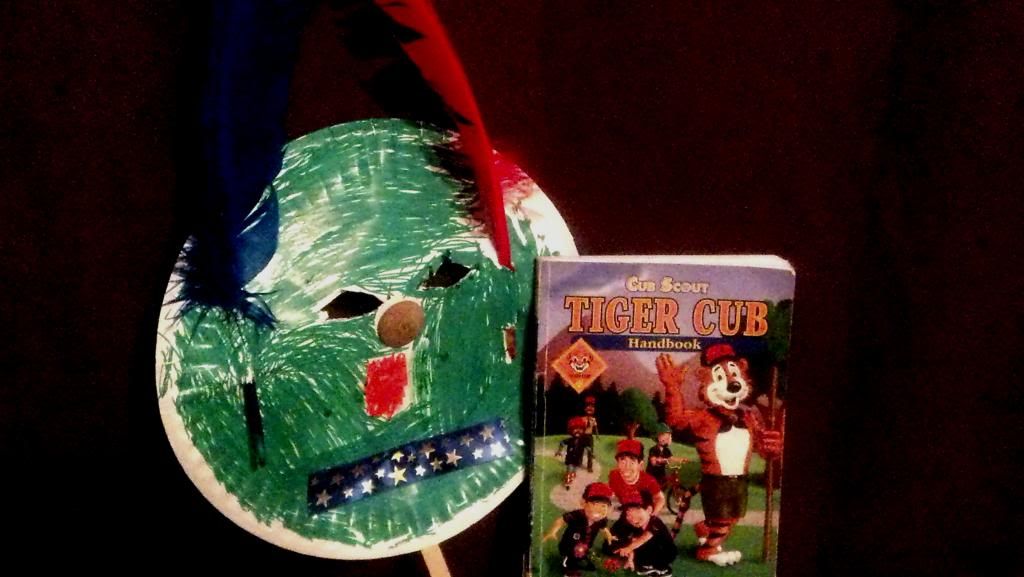 Please share your Wordless Wednesday post! Comments are always welcome too! Happy WW.