Our town never trick-or-treats on Halloween. Why? I have no idea. Nor does anyone else I ask in town. It is what it is, I suppose. It allows us to participate in other town's trick-or-treats because no one in the area celebrates on Halloween. This is the first year we will be trick-or-treating in another town besides our own.
This year Sassy requested a Powerpuff Girl costume. Buttercup to be exact.
Bubby could not commit to any idea. I found a Popeye costume and he was sold. I even made him a can of spinach to carry as his candy bucket from an oatmeal can. Everyone loved it.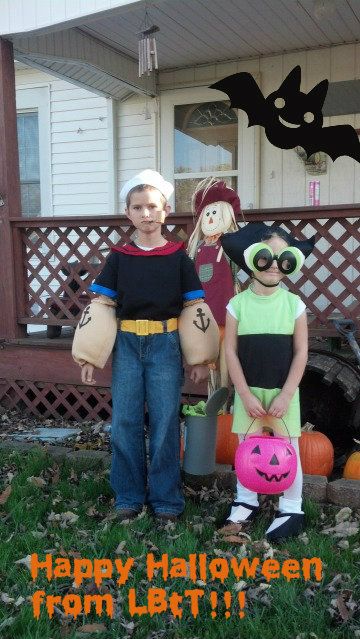 What costume did your kiddos pick this year? Did you dress up? Share your Halloween costumes in my comments below! I'd love to hear from you.